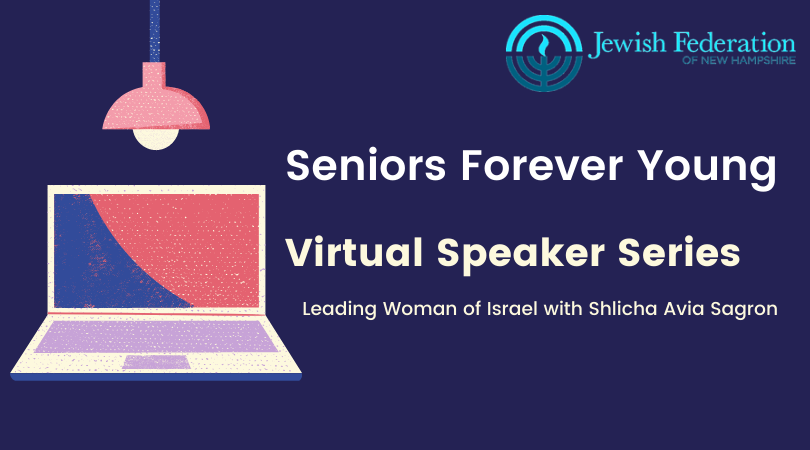 Join Seniors Forever Young for their fall Virtual Speaker Series. In November we will welcome New Hampshire Shlicha Avia Sagron who will be speaking about Leading Woman of Israel.
This program is 45 - 60 minutes and includes an opportunity for Q&A.
Pre-registration is required by calling 603-627-7679, emailing info@jewishnh.org or using this link https://forms.gle/PNJbgY9HutTvCMHLA. All programs through our Virtual Speaker Series will be held on Zoom and the link will be given once your registration is received.
This series is FREE but donations to Seniors Forever Young is appreciated. https://jewishnh.org/ways-to-give/donate-online